Conquest Resources Continues Search for Critical Metals at Marr Lake PGE-Cu-Ni Property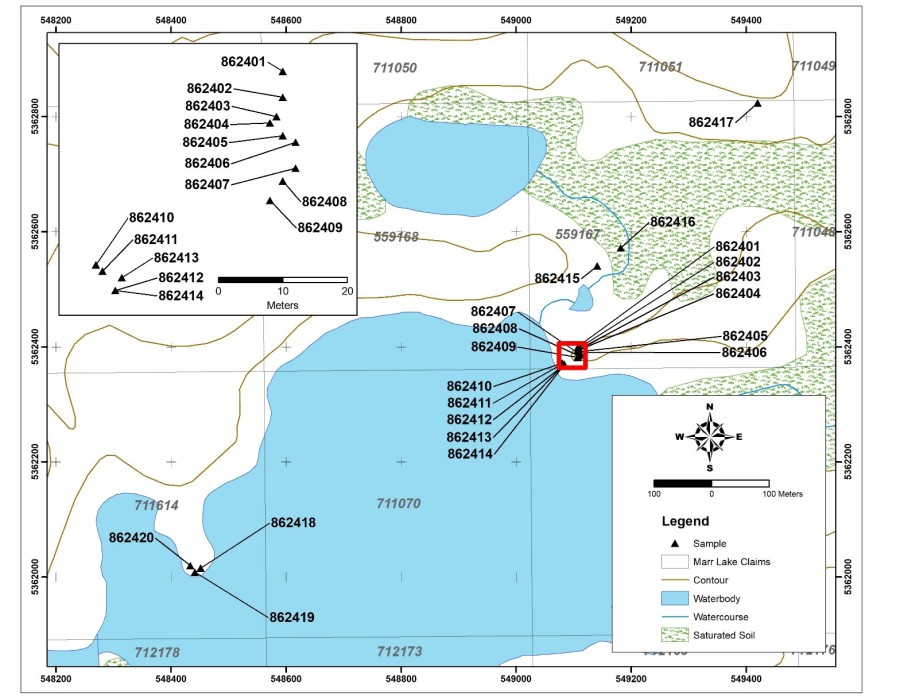 21 days ago
Junior Mining Network
The orientation of the survey was optimized to cover the interpreted E-W orientated Marr Lake Intrusive, as well as to cover any other structural features that may control the potential emplacement of other similar types of intrusions and rare-element pegmatites that are a second deposit type being explored for on the Marr Lake PGE-Cu-Ni Property. The survey was successful in mapping the magnetic properties of the Marr Lake Intrusive, part of a series of mafic, ultramafic, and alkaline stocks and sills known as the Quetico Intrusions which are known to host PGE-Cu-Ni mineralization. The geophysical survey outlined an elongated east-west magnetic anomaly that mostly falls under the waters of Marr Lake which corresponds with the interpreted outline of the ultramafic intrusive. Samples collected from the Marr Lake Intrusive were pyroxenite in composition and contained trace to 3% interstitial sulphides consisting of pyrite, chalcopyrite, and pyrrhotite. The 3D geophysical inversion will give Conquest a better understanding of the extent and orientation of the Marr Lake Intrusive, along with any feeder dykes related to the intrusive which will also make attractive exploration targets.
Continue reading...
Read On "Junior Mining Network"
More News On "Junior Mining Network"