Google might soon improve Android's built-in screen recorder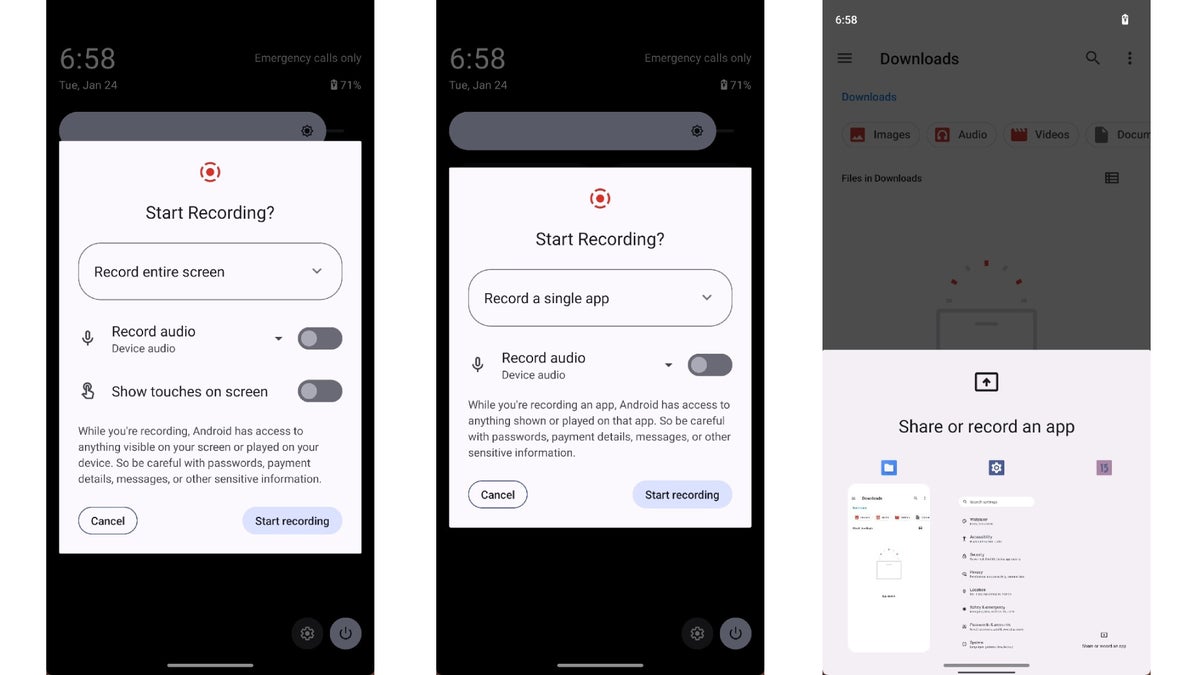 8 days ago
PhoneArena
The screen recorder that comes with Android might soon be getting new functionalities to make it more versatile than before. At least that is what Mishaal Rahman's recent discovery is pointing at, as it seems Google might soon introduce "partial screen sharing" to Android 13 This new feature would allow users to isolate their screen recording to only a specific application rather than the whole screen. Partial screen sharing is yet to be rolled out, but Mr. Rahman was able to activate it and share screenshots of the way it could work. Take a look for yourself:As you can see from these images, the user would have the option to change between two modes — sharing the whole display or a specific app — selectable via a dropdown menu. That being said, it could look different once it is officially out.
Continue reading...
Read On "PhoneArena"
More News On "PhoneArena"