Infill Proposal Would Add 35-Storey Rental Tower to Etobicoke Apartment Site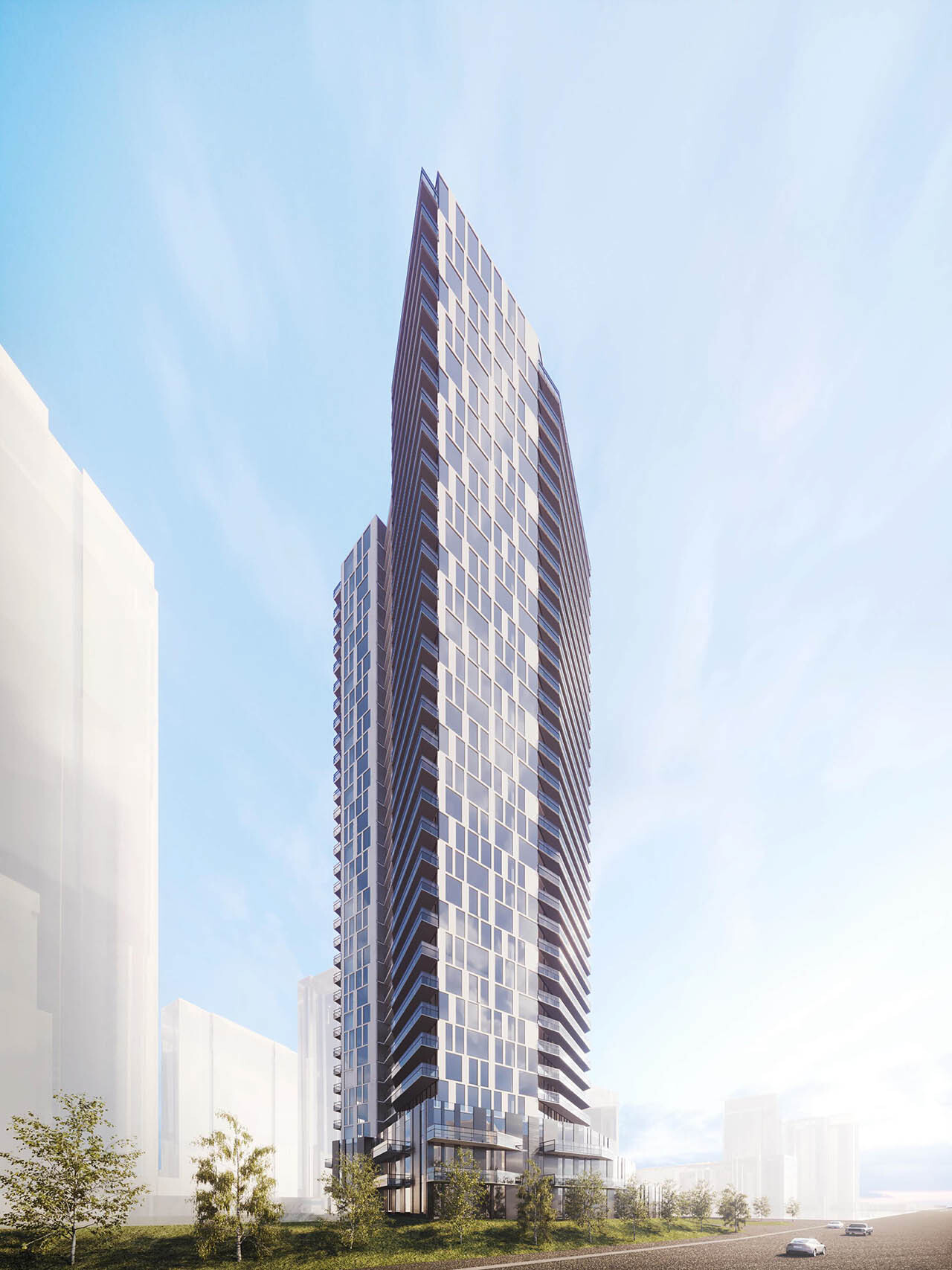 1 day ago
UrbanToronto
The site of an existing 12-storey Tower-in-the-Park style apartment building is at the centre of a proposal for an infill development that would see the construction of a new 35-storey tower in Etobicoke. The project would execute a strategy to retain the existing building while making improvements to the public realm, improving the site's relationship to public transit, and delivering 366 new rental units to the community. Looking north at the complete design for the proposed 35-storey development, image from submission to City of TorontoThe proposal consists of an application for a Zoning By-law Amendment (ZBA) that was submitted to the City in late December. Due to its irregularly-shaped floor-plate, the tower features a set of singular elevations that are defined by the tower's unconventional shape. With 145 parking spaces currently servicing the existing building, the proposal would replace 114 of them while adding an additional 206 spaces for the new building.
Continue reading...
Read On "UrbanToronto"
More News On "UrbanToronto"