Nigerians vote in tight three-way race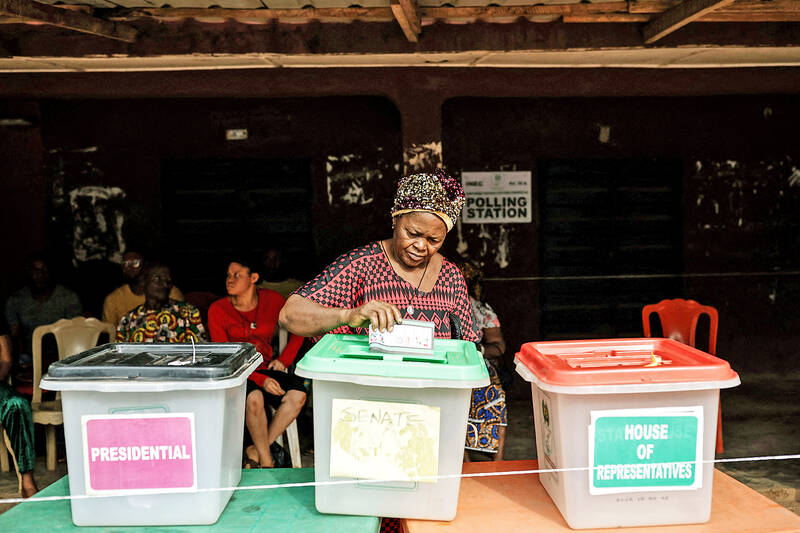 25 days ago
Taipei Times
Nigerians vote in tight three-way raceNEW LEADER SOUGHT: Three candidates were regarded as front-runners to succeed two-term president Muhammadu Buhari, in an election that one voter said would be 'different'AFP, LAGOS, NigeriaNigerians voted yesterday for a successor to Nigerian President Muhammadu Buhari in a tightly fought race dominated by three political veterans. Photo: AFP"It's going to be different this time, we have three people," said Friday Ikwuako, 55, a school employee waiting to vote in Lagos' affluent Ikoyi District. In 2019, hours before polls opened, the election commission postponed the vote by a week because of problems delivering election materials. About 400,000 police and troops were to be deployed around the country to protect the vote. Militants operate mostly in the northeast, bandit militias control rural communities in the northwest, and separatist assailants have targeted election commission offices and police in the southeast.
Continue reading...
Read On "Taipei Times"
More News On "Taipei Times"