Tejas: Surya Kirans, fighters dazzle; air chief flies Tejas, leads formation in Bengaluru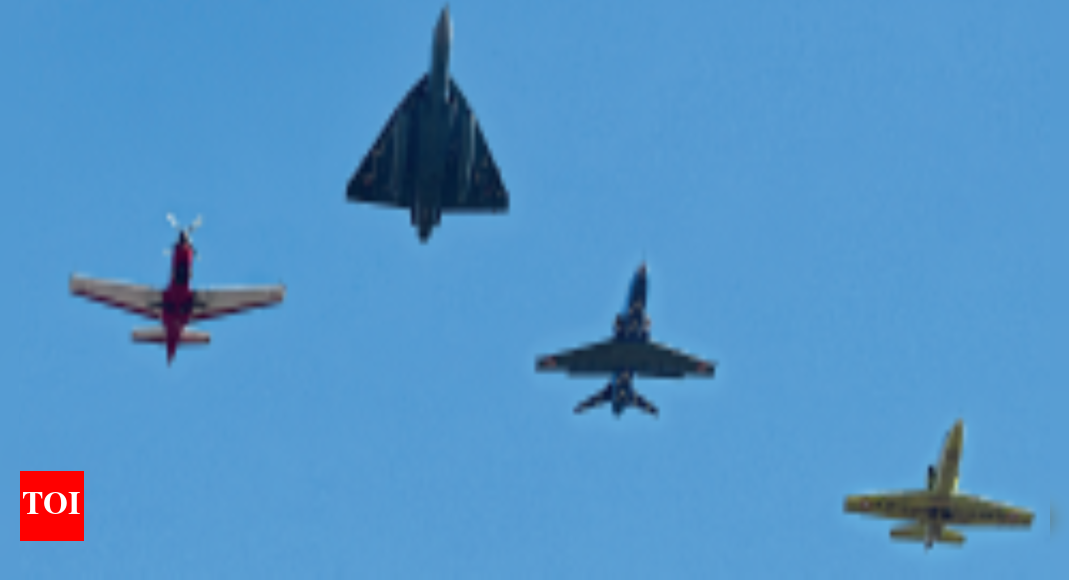 1 month ago
Times of India
BENGALURU: The first flying display at this edition of Aero India was dominated by fighter jets - Tejas, Su-30 - with Chief of Air Staff VR Chaudhari flying the Tejas in the Gurukul formation on Monday. But the Surya Kiran Aerobatic Team (SKAT) garnered the most applause.While the Tejas, Su-30, Jaguar, IJT and Rafale participated in the flypast along with a host of helicopters and SKAT, the flying display only saw Tejas and Su-30 among the fighters. In fact, Sarang, IAF's helicopter display team, which has always been an eye-catcher, gave the display a miss despite being listed for performance.Air Chief Marshal Chaudhari, also a qualified flying instructor, piloted the Tejas which was flanked by the Hawk-i, Intermediate Jet Trainer (IJT) and Hindustan Turbo Trainer-40 (HTT-40) aircraft. While nobody got to see the UAV, Tapas watched everybody, capturing the ground and air display during the inaugural flypast from a height of 12,000 feet. It had taken off from the Aeronautical Test Range in Chitradurga to reach the air show venue.Tapas, as reported by TOI, is DRDO's solution to the tri-services' ISTAR (Intelligence, Surveillance, Target Acquisition & Reconnaissance) requirements.
Continue reading...
Read On "Times of India"
More News On "Times of India"