Telangana govt announces Airport Metro corridor in Hyderabad at Rs 6,250 crore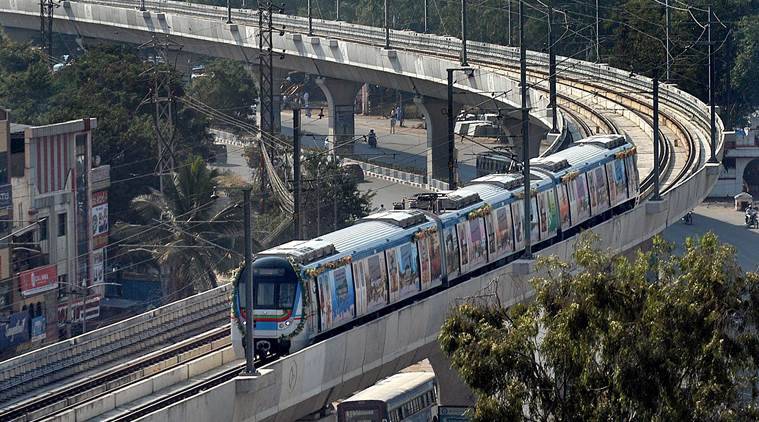 2 months ago
The Indian Express
Telangana government Sunday decided to extend the Hyderabad Metro to the Rajiv Gandhi International Airport (RGIA) in Shamshabad at an approximate cost of Rs 6,250 crore. Chief Minister K Chandrashekar Rao will lay the foundation stone for the 31-km-long Airport Metro corridor on December 9. "There is a dedicated Metro Rail Right of Way (RoW) on the ORR and the Airport Express Metro Corridor will be taken to Shamshabad International Airport through this dedicated RoW of ORR," it said. #Telangana govt announces fully state-owned Airport Express Metro corridor (31km) from Raidurg station to #RGIA via Biodiversity Jn, Kajaguda, Nanakramguda Jn & ORR at a cost of 6,250 cr, to be completed in 3 years. The map shared by the government suggests that the airport corridor would pass through Narsingi, TS Police Academy and Rajendranagar before reaching Shamshabad.
Continue reading...
Read On "The Indian Express"
More News On "The Indian Express"