UFC 284 results, takeaways: Islam Makhachev rounds out his skill set, Alexander Volkanovski elevates in loss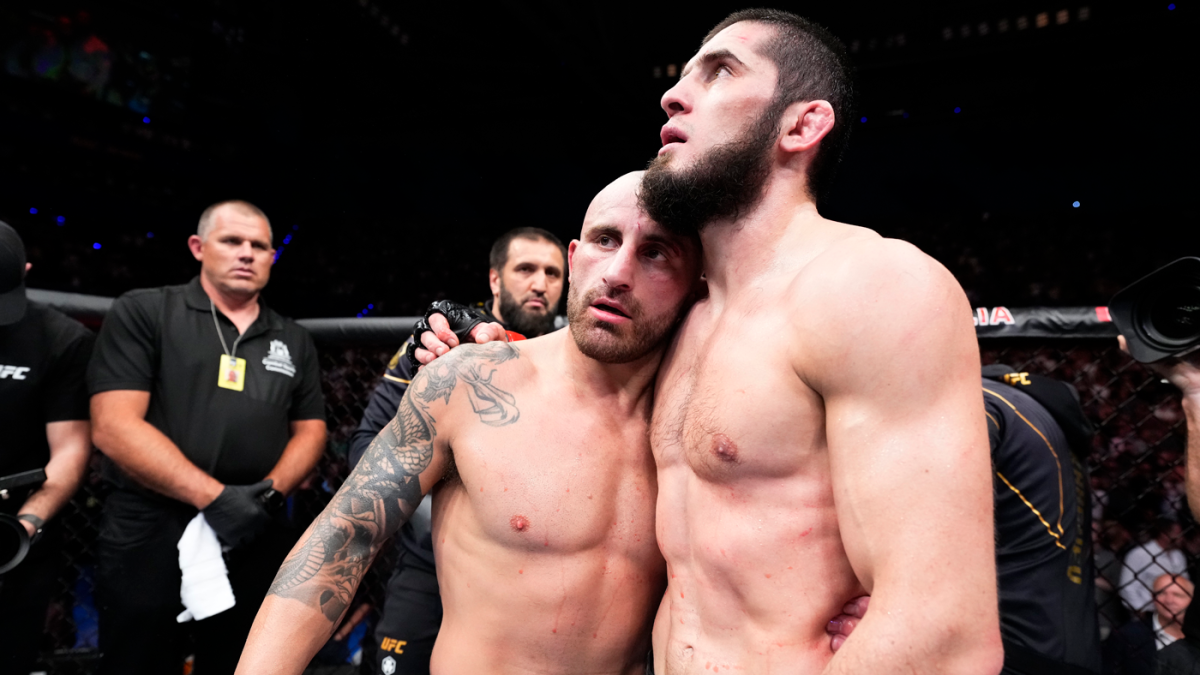 1 month ago
CBS Sports
The wild Aussie crowd brought tremendous energy throughout the night, including as they cheered on countryman and featherweight champion Alexander Volkanovski in his main event clash with lightweight champion Islam Makhachev. With those two big title matches in the books, let's take a look back at the big lessons learned from UFC 284. Makhachev showed off a scary complete set of skillsMakhachev did not enter the fight with Volkanovski as a heavy favorite because he was expected to outstrike the featherweight champion. Like Makhachev in reverse, Rodriguez has shown that dedication to building up his grappling skills has turned him into a complete fighter. With the confidence that he can survive, and even thrive, on the ground, Rodriguez only becomes more deadly with his unorthodox striking attack.
Continue reading...
Read On "CBS Sports"
More News On "CBS Sports"